The VW-Porsche 914, manufactured between 1969 and 1976, is a sports car which was designed by Porsche in close collaboration with Volkswagen.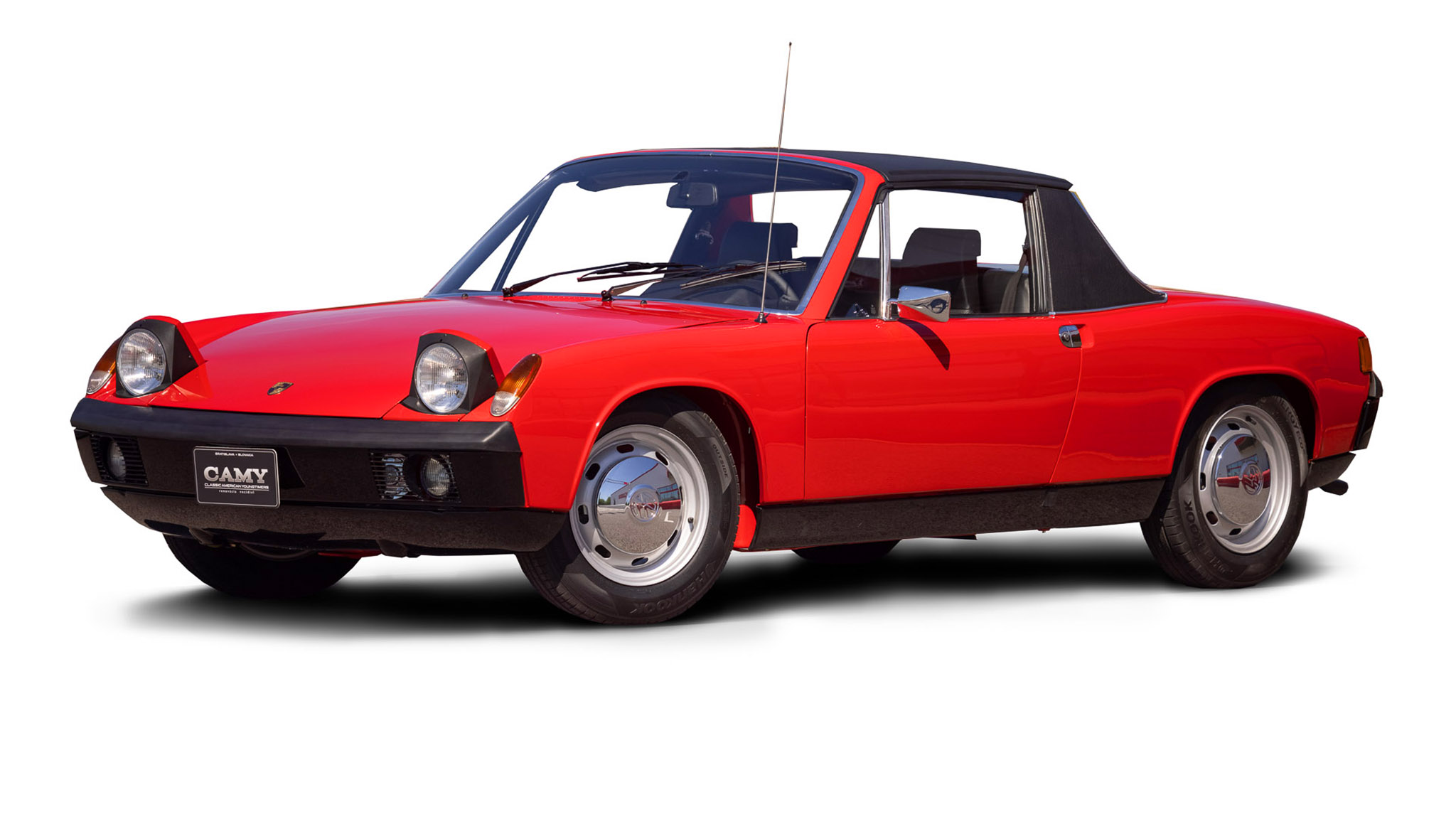 Model: Targa 914 Karmann

Year of manufacture: 1974

Manufacturer: Osnabruck, West Germany (VW-Porsche)

Color: red

Engine: boxer, 4-cylinder

Volume/output: 1,679cm³/59 kW

Transmission: manual, 5 gears

Wheels: steel rims

Interior: black, leather, fabric

Number of seats: 2
State:

Completed project

– Full Restoration
Description
By the late 1960s, both Volkswagen and Porsche were in need of new models; Porsche was looking for a replacement for their entry-level 912, and Volkswagen wanted a new range-topping sports coupé to replace the Volkswagen Type 34 Karmann Ghia coupé. At the time the majority of Volkswagen's development work was handled by Porsche as part of an agreement that dated back to Porsche's founding. Volkswagen needed to contract out one last project to Porsche to fulfill the contract, and decided to make the 914 that project. Ferdinand Piëch, who was in charge of research and development at Porsche, was put in charge of the 914 project.
In 1966 and 1967, German company Gugelot Design GmbH began showing a proposed design for a sports coupe built with technology developed in partnership with Bayer to several major car builders, including Volkswagen and Porsche. Some sources have suggested that the Gugelot proposal, suitably adapted, was the origin of the design of the 914. The rationale is that an outside design would be able to please both Volkswagen and Porsche without appearing too similar to either of the partners' existing products. Later sources have rejected this idea. While acknowledging that Porsche was aware of the Gugelot design, they assert that the 914 design was done in-house at Porsche, and is primarily the work of body engineer Heinrich Klie.
Source:Wikipedia
Did you know that the Porsche 914 was designed and manufactured in collaboration with Volkswagen and Porsche?
Short story
We came across this beauty in Wisconsin, and since this kind of vehicle is in high demand, we figured it would be a shame not to buy it. During inspection, we found that some work had already been done on the car by its previous owners – funny enough, it turned out to be an extra work for us to repair the "so called already repaired" parts, but we're back on the right track.
The restoration was completted in 2022. You can see our progress in the gallery below – photos were added continuously.