Every action move fan should be familiar with the Ford Mustang GT 500, a legendary car which starred in "Gone in 60 Seconds" alongside Nicolas Cage and Angelina Jolie.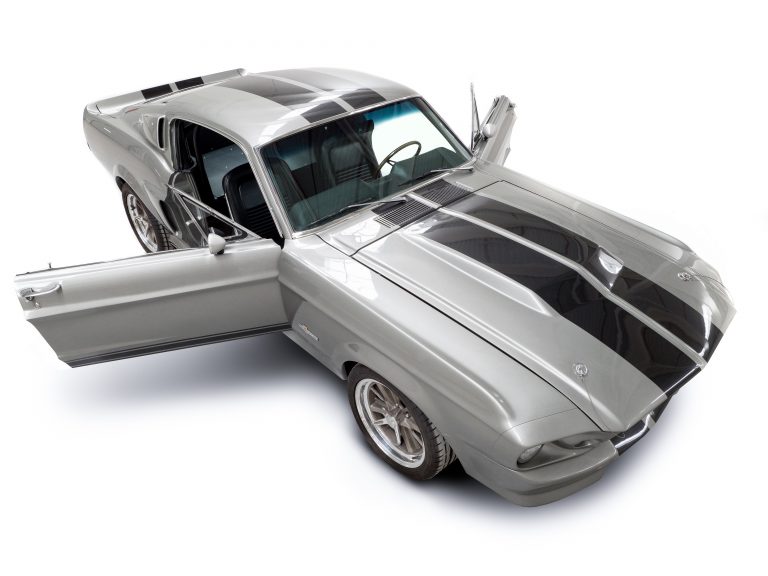 Model: Mustang Fastback

Production year: 1967

Manufacturer: Ford

Color: gray

Engine: V8

Volume/output: 6,4/294 kW

Transmission: manual, 5 gears T56

Wheels: cast aluminium

Interior: black, leather, leatherette

Seats: 2
Ford Shelby GT500 ,,Eleanor" 1967
State: Completed project –

Partial renovation
Description
The Ford Mustang is a legend of its time. First manufactured in 1964, it was named after the P-51 Mustang fighter plane, and its first generation remains the most beloved.
The Mustang was manufactured in three versions: coupe, convertible, and fastback. Carol Shelby was a personal fan of this car, and the Mustang was used in many Hollywood productions – most notably, the green "Built" Mustang of the eponymous film, and the "Eleanor" Mustang of Gone in 60 Seconds.
The legendary Chip Foose himself worked on implementing the design.
A piece of trivia: the 2000 Gone in 60 Seconds is actually a remake of a 1974 original, and in the original movie, a Ford Mustang SportsRoof was used as Eleanor. There's a strong design legacy in the car — the Eleanor of the 2000 movie was created based on the design of Steve Stanford, and the basis of that design comes from the 1967 Dupont Pepper Grey Fastback model. The legendary Chip Foose himself worked on implementing the design.