In addition to restoring vintage cars, we decided to add some wonderful collectibles to our collection that we think should not be missing in any guy's garage.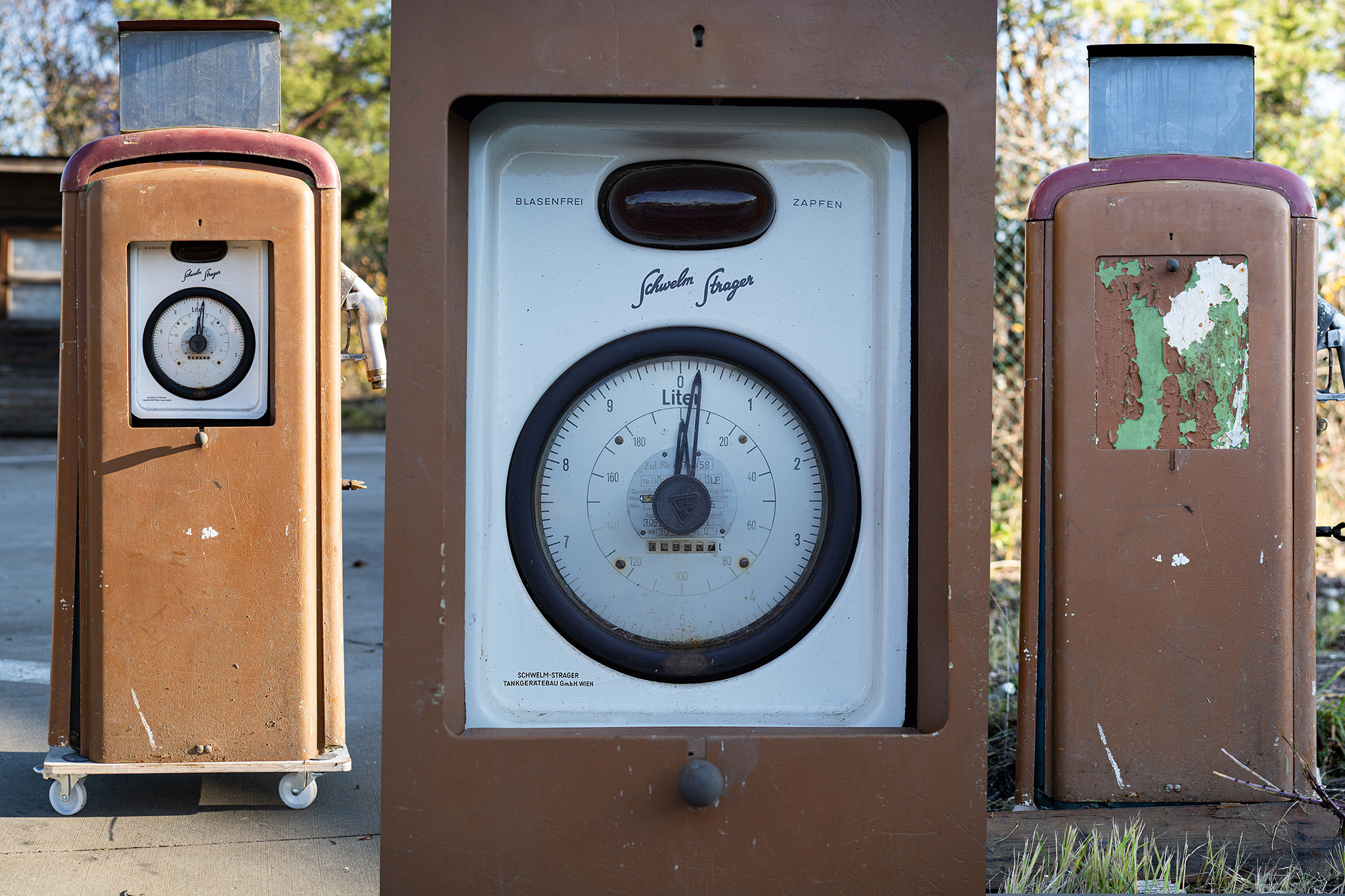 Manufacturer: Schwelm-Strager Gmbh Wien

Year of manufacture: 1959

Operator: Shell

Color: brown

Fuel type: diesel

Functionality: fully functional

State of renovation: partial renovation
Story:
This petrol pump came to us from the neighbouring Austria, from the small town of Steyr. The seller owner had a plan to renovate it in the future, but along with other stands he has in his collection, he didn't get to it until today, so he decided to sell it. He was very willing to show us his extensive collection of old oil cans, fuel racks, old enamel signs, etc.
The rack came to him already in this brown unappealing color that had been "artistically" applied. Fortunately, there were no sheet metal parts missing from it, nor was the tank nozzle. All the aluminum accessories were in place, they had just been chewed off over time.
Renovation:
Renovation is scheduled for 2023 and to its original condition. The rack will receive a yellow and red color combination with the Shell logo.
A description of the renovation will be added after the renovation.
In the gallery you can see the original and later renovated state.
If you're interested in this little stand, later on you can also see the beautification process captured in a short video.