In addition to restoring vintage cars, we decided to add some wonderful collectibles to our collection that we think should not be missing in any guy's garage.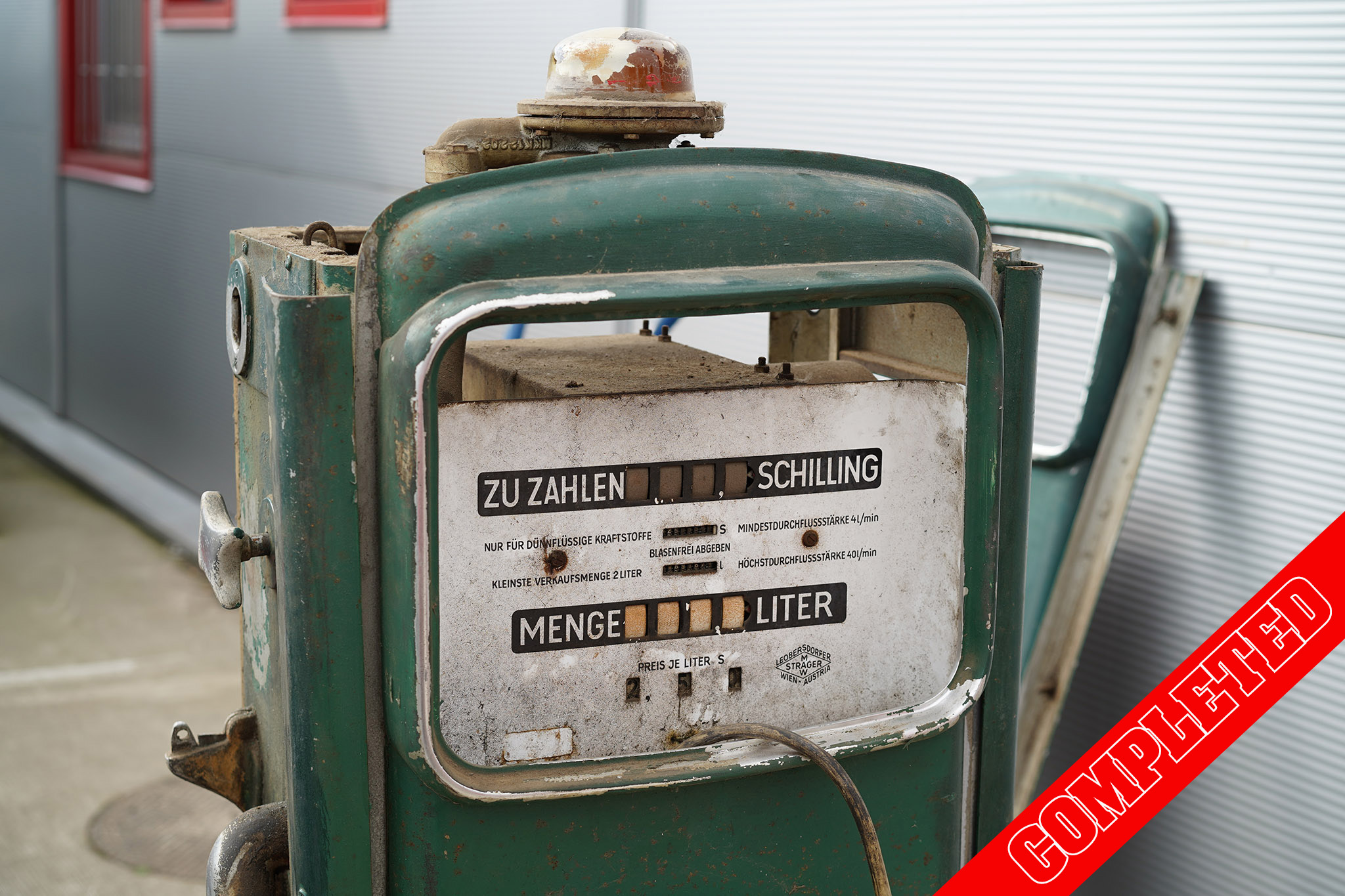 User: British Petrol

Color: green/white

Fuel type: diesel

Functionality: fully functional

Renovation status: partial renovation
Story:
This petrol pump came to us by chance from neighbouring Austria and eventually started the desire to expand our collection. The stand had already been modified by the previous owner for his own needs, where various holes were cut out, the fuel supply through the front was adapted and it also received a protective brush green paint. The beautiful aluminum parts were also covered with a finish green paint. When this paint was removed, a British Petrol sticker also appeared. The metal parts of the stand were missing from the sides and these were replaced with wooden planks, which fulfilled its purpose at the time. The stand did not serve as decoration to the previous owner but was part of a working co-operative.
Renovation:
We fabricated the missing sheet metal sides, and removed the surface green paint by sanding and sandblasting. The inner frame was also sanded and sprayed with silver paint. The damaged sheet metal parts were repaired, engraved and sprayed (colour shade used according to the BP tables). The aluminium parts of the stand were polished to a shine.
In the gallery you can see the original and final renovated condition.
If you're interested, we've also attached a short video – the beautification process (sped up video).